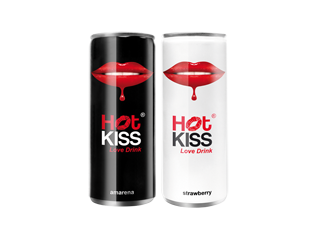 HOT KISS is the first drink with Flirt Factor! HOT KISS has an extraordinary delicious taste and an aphrodisiac effect that you have never experienced before. A completely new generation of lifestyle drinks. No Taurin and No Alcohol. Natural ingredients with an aphrodisiac effect.
HOT KISS, worldwide
The first drink with flirt-factor
NO TAURIN !
NO ALCOHOL !
NATURAL INGREDIENTS!
natural ingredients with an aphrodisiac effect
unique and cool design with high recognition-value
innovative Lifestyle-Drink
eye catcher at every party or event